Current Events: 2019
---
September 26 – 29: Tubist Dr. Daniel Rowland is touring the Southeast U.S. with a recital program featuring newly commissioned works, including, From a Blue Bird's Window.
September 7: Hemingway was a Bomb Maker for bass clarinet and drum set and the new Unordered Suite for solo percussionist have been selected for performance on the Great Plains New Music Festival hosted by the University of South Dakota.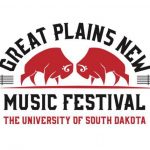 July 21: Premiere of The Blacktop Truth Through Samarcand for Guitar Orchestra commissioned by the Eastern Music Festival and Guilford College.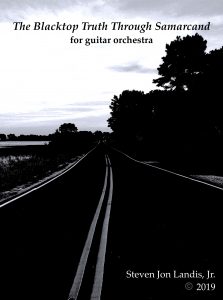 New live video of BOOM!!! …for Real!, from the 2019 U.S. Navy Band Sax Symposium featuring Steven Stusek as the saxophone soloist.
New video of Invocation, from the Unordered Suite for solo percussionist. Performance and video by Dr. Brett William Dietz.
June 6-8: Three works are scheduled for performance at the 2019 New Music on the Bayou Festival, including the premiere of Cypress Knee Fulcrum, a site-specific work for the Black Bayou Wildlife Refuge. This work was commissioned by the festival for 2019.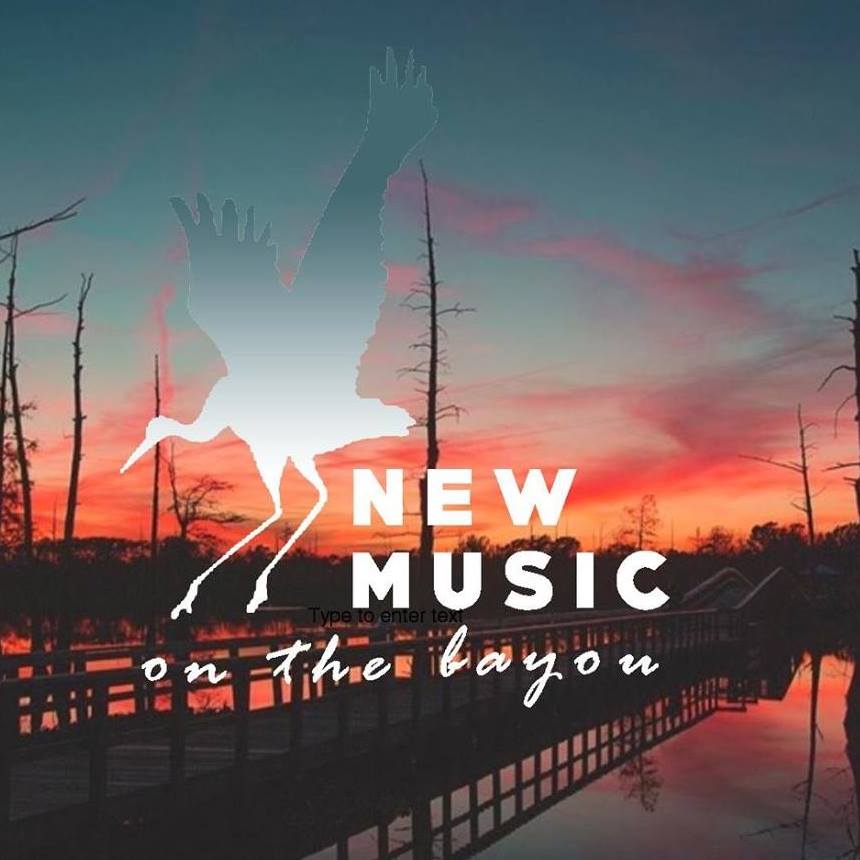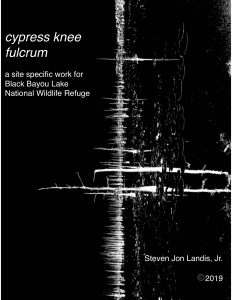 March-April: Tubist Danny Rowland will be on the road performing his newly commissioned work, From a Blue Bird's Window.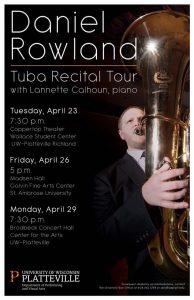 Dr. Andy Smith posted a video of his performance of Three Scats, for solo tuba while at the AETYB in Madrid!
February 22: Lithographs (series of four) for fixed media and projected images (Lithograph images by Stephen Skorski) was performed on the UNCG Faculty Composer's Concert
January 11: Dr. Steven Stusek will perform BOOM!!! …for Real! at the U.S. Navy Band Saxophone Symposium, hosted by George Mason University. 3pm, Harris Theatre.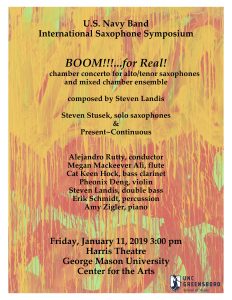 ---