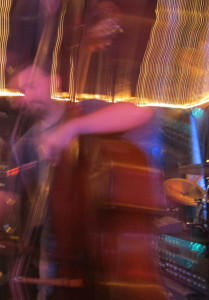 CURRENT EVENTS

 
2017:
May 10: Dissertation defended!
May 4: Saxophonist Zachary Shemon and the UMKC Musica Nova will premiere, BOOM!!! …for Real!  my new chamber concerto for alto and tenor saxophone influenced by the three American painters: Cy Twombly, Franz Kline, and Jean-Michel Basquiat.
April 7: Tubist Brielan Anderson will perform Five Scenes in Mobile Form at Salem College
March 10: The new saxophone version of Hemingway was a Bomb Maker will premiere on the EMCC New Music Conference at UMKC. Here is video of the premiere!
Received video of the ISB performance of my string quintet. The work was performed by the VSU Faculty Quintet at the 2015 ISB Convention hosted by Colorado State University.
January 27 – 28: Flash Points, for solo trumpet will debut on the SCI Region IV conference hosted by UNCG.
Fall 2016:
September 14 -24: Artist Residency Wildacres (North Carolina)
September 28: premiere of GRAPHITE, for Wind Ensemble, UMKC Wind Ensemble, Dr. Joe Parisi, conductor
October 4 – 31: Artist Residency, Millay Colony (New York)
November 1 – 15: Artist Residency, VCCA (Virginia)
December 6: Performance of Helix, for solo spiral trash cymbal and Flash Points, for solo trumpet, UMKC Composer's Guild Concert